Why does the Child Theology Movement (CTM) exist?
In obedience to Jesus' revolutionary action of placing a child in the midst of a key theological discussion (Matthew 18), CTM is committed to reform all theological reflection and enquiry 'with a child in the midst' and to ensure that theology of this kind informs every aspect of the church's life and mission, including that which relates to children.
How does CTM expect to fulfil this commitment?
CTM encourages all followers of Jesus and others to explore and engage with Child Theology by various means including:
Facilitating workshops and consultations;
Publishing printed and digital materials;
Contributing to symposia, conferences, private meetings, development of curricula, etc;
Holding open-ended theological conversations with partnering organisations and individuals, such as:
– Denominational leaders and thinkers;
– Seminaries and other theological research and teaching institutions;
– Organisations that work with and for children (advocacy, care,  equipping).
What values guide CTM in its work?
CTM has the following key values:
To be a global movement, culturally aware and sensitive;

To include and learn from minorities, the marginalised and the unempowered;
To be non-hierarchical and to prepare for CTM to cease to exist as an organisation in 2022;
To follow Jesus in seeking the kingdom of God of which the child is a key sign, thus valuing the spiritual life of children without making them the focus of our activity;
To hold respectful dialogues with the Scriptures, current Christian theologies and the world; and
To listen and to respond to others.
CTM is a registered Charity in the United Kingdom as THE CHILD THEOLOGY MOVEMENT LTD
Charity Number: 1106542 – Address: 10 Crescent Road – South Woodford – London – E18 IJB
We have held consultations all around the world . . .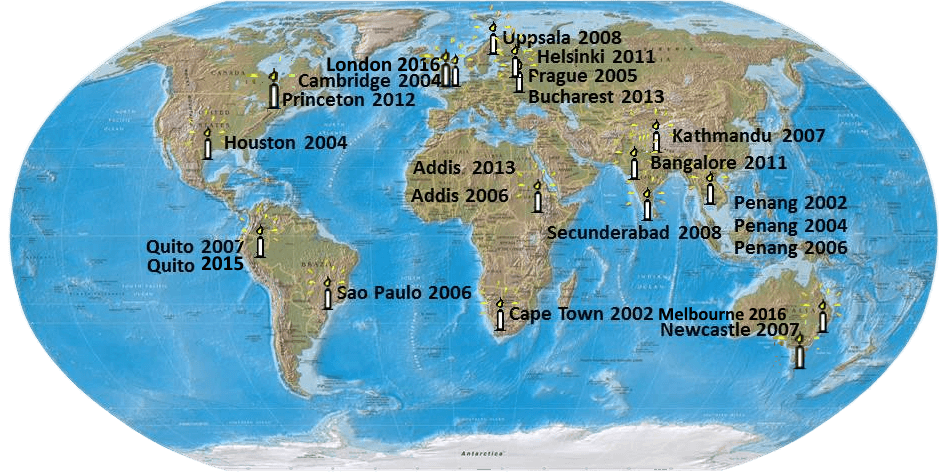 The first region to form it own network was Australasia
CTM in Australia (July 2010)
Following the Australasian Consultation held in Newcastle in 2007, a smallgroup of Children & Families practitioners agreed to meet together consider how to progress the Child Theology Movement in Australia. This small group subsequently facilitated a session at the 2009 "Leaders 2 Go" Conference that has in turn led to the formulation of a series of draft "Aims and Objectives" for the CTM in Australia.
Foster the development of theological academic research, publications and course outlines relating to Child Theology
Ensure every student in an Australian theological college has the opportunity to engage with the tenets of the Child Theology Movement
Assist the church at a local, regional, state and national level in applying the insights derived from a "child in the midst" approach to the church's whole life and mission
Draft Objectives
Establish a national "college" of Children & Families ministry that would develop and implement strategies to integrate Child Theology as outlined above
Develop and implement a state-based strategy for engagement with theological colleges
Develop and implement a strategy within each denomination for discerning and applying the insights derived from a "child in the midst" approach to its life and mission
Develop a methodology involving consultation and collaboration that facilitates engagement with Child Theology at different levels of ministry.
'The Child Theology Movement in Australia' Report by Chris Barnet

History - The Story of Child Theology
At an international conference ("Cutting Edge III") of Christians involved with children at risk in 2000, the participants responded to one of the papers by asking over 200 heartfelt theological questions. The conference asked for further theological reflection on these questions, which eventually led to what is now called Child Theology.
In Penang in 2002, a group met with participants from every continent, male and female, practitioners and theologians/academics. It proved to be a seminal event both for those who gathered and for the process of Child Theology. The report of the consultation was presented to and endorsed by the 2002 Cutting Edge IV conference. Meanwhile contact was established with the many groups, institutions and movements who had already been engaging in Christian child-related activity and some degree of theological reflection.
Since then, consultations have been held in South Africa, USA, England, Czech Republic, Ethiopia, Brazil, Ecuador, Sweden, Australia, Nepal and India with similar mixed groups of people gathered around a table to explore what it means to put a child in the midst of theological issues in particular cultures and contexts. Reports of these consultations have also been published in both electronic and hard copy form and may be purchased from this website (as may all our publications) for delivery by post.
A charitable company has been established to facilitate the process with particular reference to ensuring that people from the two-thirds world could be full participants in a truly global process.
In June 2004 and 2006, the second and third international consultations in Penang reflected on the process thus far, took part in the opening of the CH.I.L.D. Resource Center, and considered strategic options and directions for the future.
Paul Butler – Church of England Bishop of Durham
Stuart Christine – Regional Team Leader for Latin America for 8 years. Instrumental in establishing the Baptist Church Planters' Network
Carolyn Edwards – Children and Youth Adviser for the Diocese of York
Martin Hardwidge – Retired Higher Education Lecturer
Paul Nash – C0-founder and convenor of the Paediatric Chaplaincy Network. Spiritual care advisor for NICE
Sally Nash – Freelance educator, trainer, researcher in ministry with children and young people and Anglican Priest in Birmingham
Keith White – Visiting Lecturer, Spurgeons College, London, UK and MBTS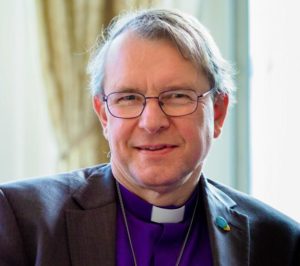 Paul Butler
Church of England Bishop of Durham
Paul is married to Rosemary. They live in Bishop Auckland, County Durham. They have 4 grown up children in a variety of careers.
Paul is the Church of England Bishop of Durham (2014-). The Bishop of Durham is the Anglican bishop responsible for the Diocese of Durham in the Province of York. The diocese is one of the oldest in England and its bishop is a member of the House of Lords. Paul previously served as Bishop of Southwell and Nottingham (2010-4) and Bishop of Southampton (2004-10) Throughout his years as a bishop he has served as Advocate for Children amongst the bishops. Prior to this he was Team Rector of Walthamstow (1994-2004) which is where he and Keith first met and started talking Child Theology.
Paul has very long term connections with Scripture Union. He was a volunteer from the age of 18 at Longbarn Camps and ended up being involved with leading them for over 30 years, including establishing the Longbarn East End week. He served on the staff as an evangelist and missions team leadership for 7 years. He has served as President of Scripture Union for the past 6 years.</p>
He has strong international links, particularly with Rwanda and Burundi.
He has written a number of books around ministry to, with, by and for children. Reaching Children, Reaching Families, Offering the Best Children's Ministry, Living your Confirmation.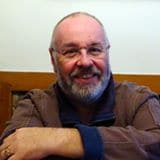 Martin Hardwidge
Retired Higher Education Lecturer
Martin completed teacher training in 1974. From 1980 onwards he worked for a number of voluntary organisations including the Coke Hole Trust, Frontier Youth Trust and Oasis College of Higher Education where he was Head of the Faculty of Social Studies until his retirement in 2016. Martin was ordained as a Baptist Minister in 2008. He is married to Sue, herself an ordained Baptist Minister and they have two sons and two grandsons. They currently split their time between homes in Winchester and the Isle of Mull.
Martin's academic qualifications are in Education, Social Policy and Youth Ministry and he is a Senior Fellow of the Higher Education Academy. He is involved with his local church and with a number of other community and Christian organisations. In addition to CTM he is currently a Trustee of the Sophia Network and the Southern Counties Baptist Association. His interests include wildlife photography, guitars and good single malt.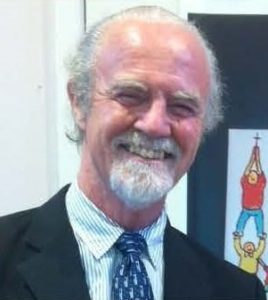 Stuart Christine
Regional Team Leader for Latin America for 8 years. Instrumental in establishing the Baptist Church Planters' Network
Born and raised in Nottingham, UK, Stuart studied physics at St Catherine's College, Oxford followed by three years industrial R&D. He completed theological studies at Spurgeon's College in 1977 and with wife Georgie went with BMS World Mission to Brazil, spending ten years church planting in the interior region of Mato Grosso. 1988 brought Stuart an invitation to serve as principal New Testament tutor and subsequently as founding Oasis Director of Church Planting and Evangelism at Spurgeon's College, London. During this time, he was instrumental in establishing the Baptist Church Planters' Network, BACUP and co-authored Planting Tomorrow's Churches Today: A Comprehensive Handbook. UK: Monarch Books, 1991.
After four years, the family, now including four children, returned to Brazil, with Stuart teaching mission studies at the São Paulo Baptist Seminary whilst working in the city's favela slums. It was the challenge of this mission that lead Georgie to begin working with pre-school aged children establishing with Stuart, PEPE, a programme which over the following years was developed as an effective means of holistic mission across Latin America and Africa and for which, in 2006, Georgie was honoured with an OBE. Following a final period of eight years as Regional Team Leader for Latin America, Georgie and Stuart concluded service with the BMS and returned to the UK in 2012 where for the next four years they jointly pastored Brownley Green Baptist Church on the Wythenshawe estate, Manchester.
Taking the opportunity to return to his former academic focus, Stuart has contributed chapters to a number of publications including, "The Child of the Favela and the Christ of Luke 9:46-48" in Theology, Mission and the Child: Global Perspectives, 189–200. Oxford: Regnum Books International, 2014 and "Incarnation: Connecting with Marginal Communities," in Mission in Marginal Places, 33–56. Bristol: Paternoster Press, 2016. In 2017, he completed Ph.D. studies at Manchester University, entitled: 'Receiving the Child', in the favelas of Sao Paulo and the gospel of Luke: A Missiological Dialogue.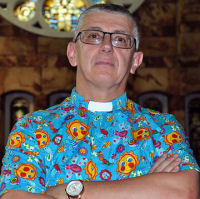 Paul Nash
C0-founder and convenor of the Paediatric Chaplaincy Network. Spiritual care advisor for NICE
Paul worked for Youth for Christ (GB) for 13 years and was ordained in the Church of England in 1997. He has been privileged to work at Birmingham Children's Hospital, UK since 2002 and has been the Senior Chaplain managing a multi faith team since 2005. He has launched a research, study and training facility, the "Centre of Paediatric Spiritual Care", www.bch.nhs.uk/cpsc and co-founder and convenor of the Paediatric Chaplaincy Network (GB&I) www.paediatric-chaplaincy-network.org .
He is the author and co-author of several books, research and resources including Multifaith Care for Sick and Dying Children and their Families, Spiritual care with sick children and Young People (JKP 2015) and the forth coming Pediatric Chaplaincy (JKP 2018). He is a board member of the UK Board for Healthcare Chaplaincy, spiritual care advisor for NICE (National Institute for Health and Care Excellence), advisory committee member for Healthcare chaplaincy Network (USA), a children's, youth and chaplaincy work tutor for Midlands CYM www.cym.ac.uk/about/centres/midlands-2/ and convenor of the Grove Youth Series of booklets www.grovebooks.co.uk
Paul is involved in several local and international charities including YMCA Birmingham (UK) and a school project in Ghana. He and Sally regularly blog at www.markerpostsandshelters.wordpress.com . He does these when he is not playing golf or cliff walking in Cornwall, England..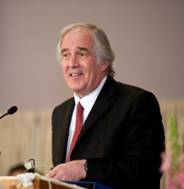 Keith White
Visiting Lecturer, Spurgeons College, London, UK and MBTS
Keith is the husband of Ruth and they have four children, and six grandchildren. They live at Mill Grove in East London, a Christian household and community for children and families needing love and care. He is a minister, preaches week by week in a range of different churches, a tutor at Spurgeon's college UK and lectures and teaches in seminaries around the world.
Among the books that he has written or edited are The Bible (Narrative and Illustrated), In His Image, Masterpieces of the Bible, A Place for Us, The Growth of Love, In the Meantime and Entry Point (with Haddon Willmer). In his life and theological reflection Keith draws from a number of disciplines including: Literature, Theology, Sociology, Child Development, Theology, Social Work, and Community Development. His PhD was on Pandita Ramabai, a female Indian theologian. His interests include mountaineering, sailing, music and chess.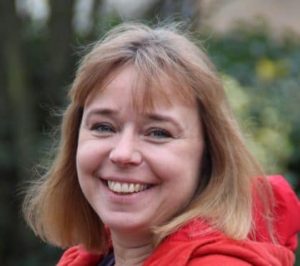 Carolyn Edwards
Children and Youth Adviser for the Diocese of York
Carolyn Edwards is the Children and Youth Adviser for the Diocese of York, responsible for equipping and resourcing those working with children and young people in the 620 churches in the area. Prior to that, she was the Programme Lead for the Mission and Ministry degree courses at Cliff College, having previously worked with Oxford CYM training students in youth and children's ministry. She has a wealth of experience both as a practitioner and a lecturer and trainer, working for her local church as a Children's Evangelist and running events like the Scripture Union mission in Aylesbury.
Carolyn has written material for Scripture Union for many years and is the author of 'Slugs and Snails and Puppy Dogs' Tails: Helping Boys Connect with God' and co-editor of 'Re-thinking Children's work in churches'. She has recently completed doctoral research into children's spirituality and faith development, but in her 'spare' time loves being with friends and family, drinking good coffee, laughing, and looking at beautiful things.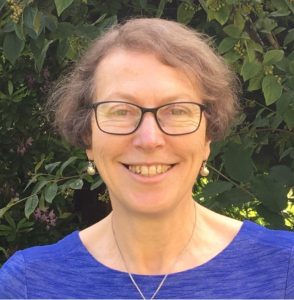 Sally Nash
Director of Midlands CYM (Centre for Youth Ministry, now the Institute for Children Youth and Mission)
sallynash.co.uk
Sally's first experience of Christian mission was helping on a Church Army team running holiday clubs for children whose parents were in the Army in Germany. She has volunteered at different churches with every age children's and youth group. She is a qualified school teacher and specialized in work with adolescents with educational and behavioural problems but joined Youth for Christ not long into her teaching career. After a range of roles within YFC including supporting gap year volunteers and Training Manager Sally's role took her into a new partnership project – the Centre for Youth Ministry (now the Institute for Children Youth and Mission www.cym.ac.uk). She currently is Director of Midlands CYM which is based at St John's Nottingham and co-ordinates national CYM projects too.

Sally was ordained (Anglican) in 2012 and as part of her ordination training did a placement at Mill Grove which she has written up in a Journal article. She is Associate Minister at Hodge Hill in Birmingham, an outer estate church. She has published articles and books on a wide range of subjects including youth work, spirituality, reflective and collaborative ministry and spiritual care. She supports the writing and research element of the Centre for Paediatric Spiritual Care. Her academic qualifications are in practical theology and education. She enjoys being by the sea, playing a little golf, drinking good coffee in independent coffee shops and has recently taken up knitting again!